Specializations
You Can Heal From Trauma
faster and easier than you think
Unresolved trauma can take many forms in our lives.
It can appear in the form of dysfunctional relationships, compulsive behaviors, anxiety or depression.
Using several effective trauma therapies, you'll learn how to work through feelings of shutdown or overwhelm.
You really can get unhooked from whatever aspects of the trauma are keeping you stuck and move forward with renewed confidence and coping skills.
If you've suffered
Sexual or physical abuse
A debilitating illness or the loss of a loved one
Loss of an important relationship, your job or your home
An accident or natural disaster
A violent attack
Relationship Recovery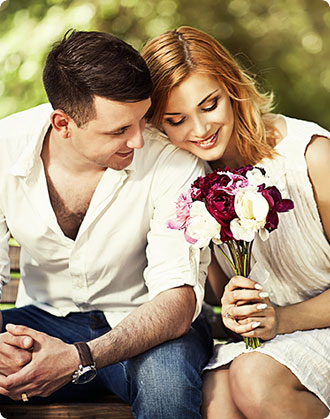 Learn About The New Science of Love
Create  Healthy Loving Relationships
Having a happy love relationship in your life is more beneficial to your health than quitting smoking, diet or exercise. You not only have the benefit of boosted self esteem but a healthier immune system and protection against heartattacks or strokes.
There are very specific interventions that can help you go from conflict & disconnection to a secure, loving relationship.
The latest research on attachment and relationships helps couples make sense of how they get stuck in negative patterns and most importantly how to get out of them. Relationships often trigger our issues like nothing else.
What began as head over heels in love can transform into a source of great sadness, anger and anxiety. In therapy you will learn what your specific attachment style is and how to help heal the blueprint for relationships that was formed much earlier in life.
Addiction
Addiction Does Not Have to be a Life Sentence
New Brain Science offers revolutionary solutions
I can help you learn how to break out of the prison of addictive patterns.
Science confirms that the most effective therapy requires more than talk therapy.  
These new techniques provide an indepth healing experience that rewires the way you have encoded memories connected to the addictive substance and organically shifts your mood, feelings, thoughts and reactions, which underly your addictive patterns.
It requires a transformational experience which is achieved with methods such as EFT and EMDR.
Anxiety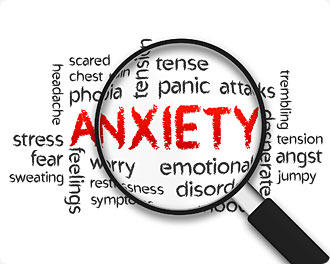 Anxiety Can Be Paralyzing
Learn how to engage in your life without fear
Anxious feelings are normal and even helpful at times when dealing with stressful events. However, when these feelings interfere with your ability to maintain healthy relationships, enjoy a social life and face the various challenges of life, there is help.
In our work together, I will help you identify the source of your anxiety & panic so we can address those issues at their root.
You'll acquire healthy coping skills and useful tools to stay on track even when you're not in therapy.
 Depression
Don't Let It Dominate Your Life
You deserve to feel good
When we work together, you will benefit from therapy that works to clear painful experiences that have left a lasting imprint.
Our work is to shift negative beliefs and  unhealthy patterns into healthy adult coping strategies.
You can't change the past but you really can change the way your mind has encoded memories, beliefs and images that sabotage your ability to engage in your life with ease.